After two days of thoughtful and forward-looking conversations about creating opportunity across America and navigating a tumultuous political landscape, it remains clear that NewDEAL Leaders are charting an effective path for political and policy-making success in the new economy.
Thank you to everyone who participated in our Seventh Annual Leaders Conference in Washington, where we engaged with Obama-era cabinet officials about entrepreneurship and education, as well as expert panels about the future of work and connecting with rural voters, while facilitating in-depth discussions on topics from climate change and criminal justice reform to smart government and affordable housing.
The conference included the announcement of our 2017 New Ideas Challenge winners and the release of "The Way Forward" – a policy platform for the nation, inspired by the Ideas Challenge and the most innovative proposals from NewDEAL Leaders.
If you missed it, get a taste of the speakers and dialogue by checking out the opening session, featuring New Orleans Mayor Mitch Landrieu and former Missouri Secretary of State and U.S. Senate candidate Jason Kander, and see a recap of highlights below.
Highlights from the 7th Annual NewDEAL Leaders Conference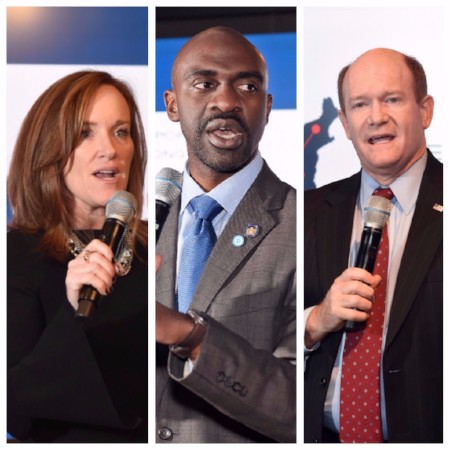 About 50 NewDEALers – pro-growth progressive state and local elected officials from across the country – joined supporters and innovative voices from the public, private, and non-profit sector throughout the event, beginning with a welcome reception and dinner, featuring NewDEAL Honorary Vice Chairs Senator Chris Coons and Congresswoman Kathleen Rice, NewDEAL Leaders New York Assemblymember Michael Blake and South Bend, IN Mayor Pete Buttigieg, and NewDEAL Honorary Founding Chair former Governor Martin O'Malley.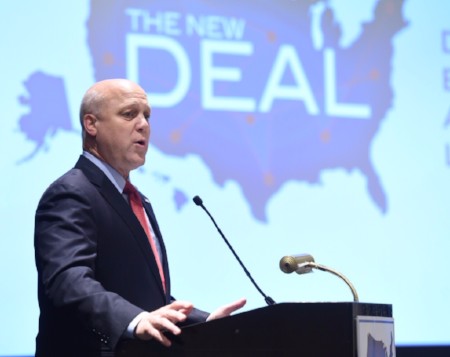 Mayor Landrieu set the tone for a conference about unifying policies and how to transcend today's partisan sniping to get things done. "At some point in time you have to choose whether you want to be one country or you want to be two, whether you want to be inclusive or you want to be exclusive… whether you want to be a country that values its true principles of openness, equality, liberty, and justice for all."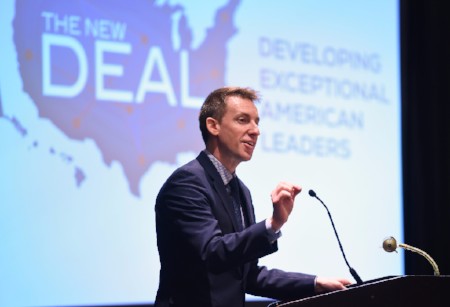 NewDEAL Alumnus Jason Kander, who far outperformed the top of the Democratic ticket in his U.S. Senate race in 2016, stressed citizens' yearning for authenticity among politicians: "Everyone knew I was more progressive than my state, but knew I truly believed what I was saying… We never should skip people when we make our argument."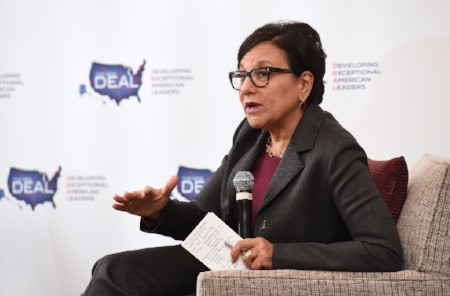 Following a series of breakout discussions about top policy challenges facing state and local officials, former Secretary of Commerce Penny Pritzker emphasized the role of elected officials in supporting startups, which are responsible for the majority of job creation, saying, "You are the glue. You have the capacity to build a bridge" between big and small companies to make promising startups successful, and ensure they have the other supports they need.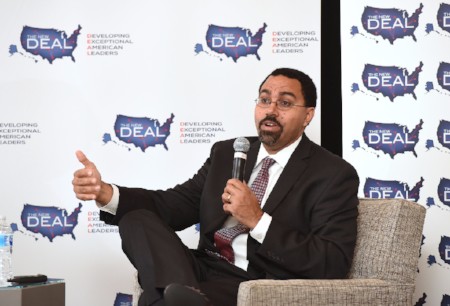 Former Education Secretary John King talked about the outlook for the new federal education law, saying, "My fear is not much [progress] will happen unless there is pressure to respond to under-performance. There's a real risk we will only look at average performance" rather than ensuring all groups of students are making gains.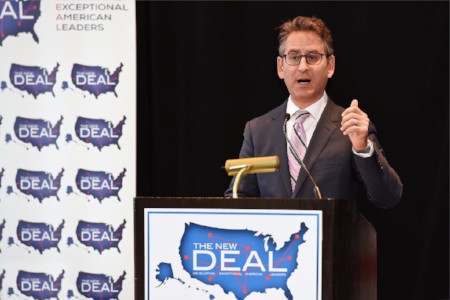 Third Way President Jon Cowan talked about the importance of standing for economic opportunity in the 21st Century. "The promise of work is the bedrock of Democratic capitalism and restoring that promise must become the urgent calling for a new generation of political and policy leaders. We must be fierce advocates for change…so that everyone has the opportunity everywhere to earn a good life."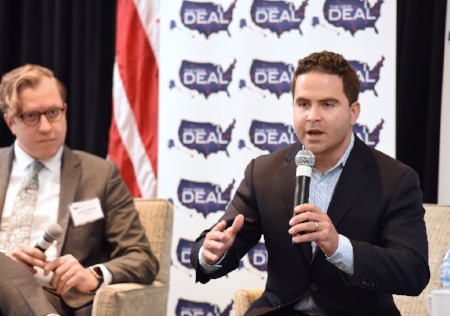 NewDEAL Leader Arkansas Representative Warwick Sabin spoke about the future of work and the model of the Arkansas Regional Innovation Hub he founded, which was inundated by students and workers seeking to improve skills with technology, like 3D printing and robotics, which were not being taught in traditional schools. "We were creating a pipeline for people to be able to get exposed to these skills and trades" … we must pull "the barriers down for people to get exposed to the kind of skills they're going to need to be prepared for the 21st century economy."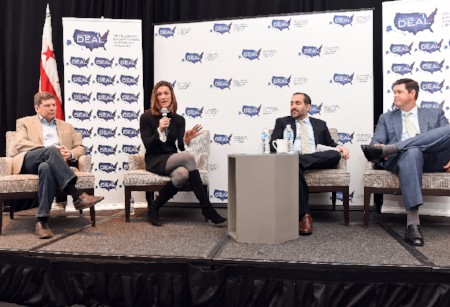 During the final panel NewDEAL Leader Kentucky Representative Chris Harris, who won election in a district dominated by President Trump, joined former Senator Mark Begich, the Economic Innovation Group's Steve Glickman, People's House Project's Krystal Ball, and Capitol Peak Asset Management's Max Holtzman to address Democrats' geographic challenges. Representative Harris shared the perspective of his constituents: "When they turn the TV on and see us arguing over fringe issues and not addressing the fact that they are struggling to get by, then they say that party is not hearing me, they're not responding to the crisis that I'm in."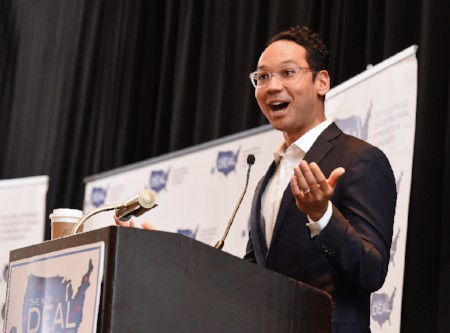 The conference closed with a presentation by Brad Jenkins, Executive Producer of Funny or Die, who urged the Leaders to help bring the Democratic Party as a whole into the digital age after Republicans dominated digital media in 2016. "When it comes down to it we wasted absurd amounts of money," he said, noting that Republicans outspent Democrats six to one on digital media.