Innovation Tour Continues in Pittsburgh
Last week, NewDEAL Leaders and local community leaders came together in Pittsburgh for the latest stop on a national Innovation Tour to showcase innovative programs and partnerships that can be replicated across the country to drive prosperity for more people in the new economy. You can read about our first stop in Louisville here.
Councilman Dan Gilman welcomed fellow NewDEAL leaders Scott Holcomb, a Georgia State Representative from Atlanta; Bryon Short, a Delaware state representative from Wilmington; and Anna Tovar, Mayor of Tolleson, Arizona. During a series of stops in the city we heard from members of the private and public sectors who are helping to drive Pittsburgh's economic resurgence from an aging steel giant to a global hub for 21st century innovation.
The tour began at the National Robotics Engineering Center, where we learned about technology being developed to automate tasks impacting a range of fields from agriculture to the military. This exciting research includes progress on autonomous vehicles. NewDEAL Leaders also met CHIMP, which was entered in a national competition of robots with human-like capabilities designed to respond to calamities like a nuclear plant disaster.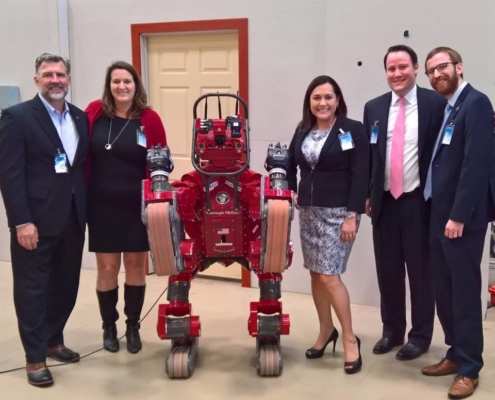 Day two began at City Hall with a discussion on Smart Cities showcasing Pittsburgh's use of technology to improve city services and infrastructure, from more effective snow plowing to more efficient transportation.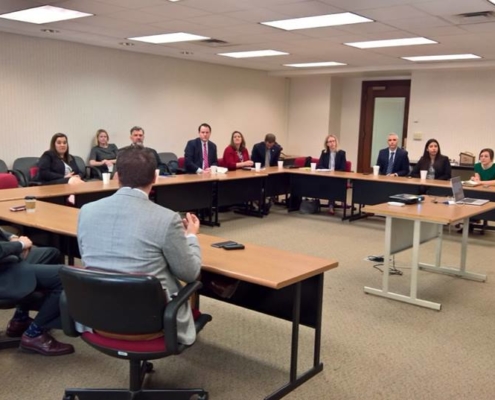 At Trade Institute of Pittsburgh, we saw in action efforts to train ex-offenders and others in need of skills for the new economy. Programs in masonry and other building trades also showcased the importance of public-private partnerships, and participants receive help obtaining apprenticeships where they can make $15+ per hour while learning a trade or building a business.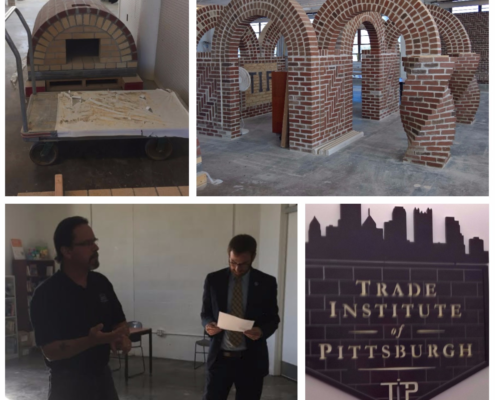 Our tour concluded at AlphaLab and AlphaLab Gear, the nationally ranked startup accelerator programs, where NewDEAL members heard from startup founders about the organization's role in transforming Pittsburgh. The initiative is catalyzing the development of companies that are driving new innovations, and AlphaLab businesses are working on a wide range of software and hardware ideas, including improving the efficiency and effectiveness of HVAC systems and creating robots to separate recycling from landfill waste.
During a panel discussion led by Gilman, CEOs of innovative firms talked about how the presence of a strong ecosystem for innovation and entrepreneurship, as well as Pittsburgh's progress in becoming a welcoming community for all people with a high quality of life, has grown the local economy and made the city an attractive place to locate and expand.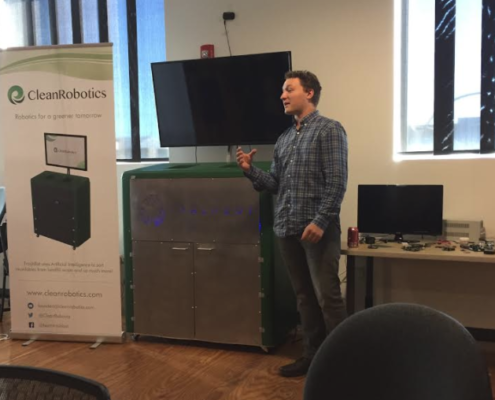 If you would like more information on the tour and opportunities to be involved in the future, please email us at join.us@newdealleaders.org.